Himachal Pradesh
---
Manali is a high-altitude Himalayan resort town in India's northern Himachal Pradesh state. It has a reputation as a backpacking center and honeymoon destination. Set on the Beas River, it's a gateway for skiing in the Solang Valley and trekking in Parvati Valley. It's also a jumping-off point for paragliding, rafting and mountaineering in the Pir Panjal mountains, home to 4,000m-high Rohtang Pass.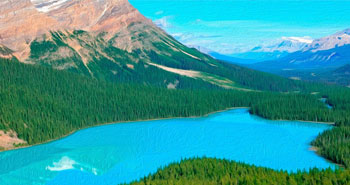 Accommodation on Double / Twin Sharing Basis as Per Package Selected.

MAP Plan (Breakfast and Dinner).

All Sightseeing as per Itinerary.

Volvo (Delhi – Manali – Delhi).
Any Kind of Personal Expenses or Optional Tours / Extra Meals Ordered. ?

Tips, Insurance, Laundry, Phone Calls. ?

Any Kind of Drinks (Alcoholic, Mineral, Aerated). ?

Cost incidental to any change in the itinerary/

Stay on account of flight cancellation due to bad weather, Ill health. Roadblocks and/or any factors beyond control.
Terms & Condition
The above is just a quote, No service has been block.

The above price is valid for Indian Nationals only.

The above offer/rates/ prices may change without prior notice, subject to availability. The above airfare is valid for a minimum of two people traveling together at all times.

Once Hotel Booking is reconfirmed there is no refund / Cancellation.

We do not own any responsibility for any incorrect star rating and type of bedroom provided by the hotel / company. Descriptions, photographs, sketches and list of amenities so provided by the hotel company.

All sightseeing tours are and excursions are organized by local companies, the timings and days of operation are subject to alternation.

All Sightseeing tours are subject to road, weather, and political condition at a respective destination and so Balaji travco has nothing to do if any change happens.

Schedule advised by Local Representative will be final and you have to strictly adhere the timings For any inconvenience, loss or consequence suffered due to tourist's failure keep the local tour operators timings, the tourist alone would be responsible.

No Change / No refund in package if flight delays due to any reason such as Fog or any other technical reason.

Balaji Travco is not responsible for the changes in the price due to factors not in the control of the organization.

Check in time is 1200 hrs and Check out time is 12noon. Early checkin late checkout is subject to availability.All the above quotation are based on ROH : Run Of House (Standard room basis) base starting category of rooms.

This intimation supersede all previous offers by Balaji Travco India Pvt. Ltd. and any verbal communication or offer made by any of our representatives.
Important notes
The User accepts that the written or emailed booking confirmation and voucher show the details of the booking made with the service supplier. Please check it and make sure that it is correct so as to eliminate all possibility of an error or misunderstanding. Should any of the details be incorrect or any terms and conditions unacceptable, please contact us within 24 hours from receiving the specific service confirmation. Whereby Bti Holidays as an agent for a service provider, a contract is set up between the service supplier and the end customer. The service supplier own terms and conditions also apply. Full details of the service provider's terms can be supplied on request as these vary from supplier to supplier.

Accommodation star ratings displayed within Bti Holidays website are provided by the accommodation or service suppliers and are their own ratings obtained having inspected them. These frequently conform star ratings in order to provide consistency across different countries. Ratings also display our views of the overall "package" of quality, comfort, facilities, and service. They do not automatically mean that a specific facility is present and available. Accommodation ratings can also be higher or lower than official ratings, since the latter sometimes do not reflect the real standard of the hotel for bureaucratic or historic reasons.

Three star rating reflects a higher level of comfort and facilities, often with a higher decorative style. Often indicates the standard of a quality accommodation at good prices, although room sizes and breakfast, where available, can still vary quite considerably from country to country. Usually it is the minimum required, and that we would recommend, for leisure and business travelers.

Twin and double room issues. Since hotels often have many more twin rooms than doubles, they might occasionally allocate a twin even though a double room is reserved. If a double bed is of paramount importance for the booking, we suggest that you advise us of this using the remarks section and we will ensure that this is communicated directly to the hotel's reservation team. In many destinations and properties, all double rooms are made up of two single beds pushed together and made up as a double bed. Twin rooms may contain two single beds or one single bed and a rollaway.

Triple and quadruple rooms. A triple room usually comprises one double bed plus a single bed, or three separate beds. Single beds may be foldable or rollaway beds. A quadruple room has same layout as that of a triple room with an extra foldable or rollaway bed. Either configuration may result in a room of restricted space. A family room may be a better choice in some properties as their layout is specifically designed with extra space in mind.

Check-in and check-out times may vary from hotel to hotel. Check-in cannot normally be guaranteed before 15:00 hrs. and check-out is normally necessary by 11:00 hrs.

During trade fairs, religious holidays and festivals hotels often impose supplements or do not offer the usual price reductions, often resulting in higher than usual hotel published rates. Such price distortions can happen at any period when rooms are very scarce, and is applicable to ensure that some availability is there for our clients. We will only sell a room at higher than the published rate if we feel our clients interests are better served by having this room rather than finding nothing available at all. For such busy periods and only at the client's request, we sometimes find rooms in hotels that we have not necessarily previously checked but have been reliably recommended to us. We do this, as a service at difficult periods and our users accept that we are acting in good faith, by relying on a third party for such hotels not vetted by Bti Holidays.

Payment for a service is due at the time of booking. Regardless of whether vouchers have been issued or not, your booking may be cancelled if payment has not been received, or if payment is still outstanding for any other unrelated service made by the same Customer.

Our website prices may vary due to a fluid pricing model based on participation and availability, world currencies fluctuations, significant world developments or government action. However, such variations can only apply to future bookings. Once a booking is made, its price is fixed. Despite our best efforts, at times, an error may result in a price or other details of a service or services being displayed or presented within our website, incorrectly. In such a case we reserve the right to cancel that service only. You will be notified in such a case and if a payment has already been taken, and you will be fully refunded the amount for that service only although any other services that might have been booked will be honoured. When we are notified of, or discover, an error or omission we will do our best to correct it as soon as is practicable.

Cancellations. All hotels have their own cancellation policies and you will be liable to pay any cancellation charges that the hotel may levy. In most cases, these charges are equivalent to the first night of the stay when cancellation is later than 48 hours prior to the guest's arrival in the hotel. If any further charges are applicable, these will be advised at the time of booking. Similar charges will apply to a non-show, or an early curtailment of the guest's stay. For practical reasons, 48 hours means by 1100 Hrs (IST time) two days before arrival. For group bookings as well as all other ground services such as attraction tickets, tours, entrance fees, car hire, catering and transfers, similar cancellation charges apply. Such charges will be made known to the user at the time of the original booking.

Children Discounts. Infants under two years are accommodated free of charge, unless otherwise advised at the time of booking. Pricing policies for children may vary from one hotel to another. Children between two and twelve years also levied cancelation charges. Children aged 12 and over are normally charged as adults unless otherwise indicated at the time of booking.